Overview
From the outset, the jewellery section of our auction has always been extremely strong and highly regarded by our worldwide clients.
In recent years our Jewellery department has gone from strength to strength sourcing some incredible pieces of jewellery and achieving outstanding prices -often surpassing those achieved by international auction houses. We employ a number of consultants, some of whom are FGA and DGA qualified in gemmology and have years of experience working in jewellery departments for international auction houses.
Our auctions offer a wide range of jewellery as well as very individual and one-off pieces. We have auctioned jewels from the world-famous ateliers including Boucheron, Giuliano, Cartier, Bulgari, Tiffany & Co to name but a few.
The jewellery market is strong for coloured stones particularly sapphires, emeralds, aquamarines and rubies, and we have achieved ehigh prices for them. High quality diamonds are always desirable and we recently sold a Garrard's 4ct diamond ring for an incredible £31,000 (plus buyers premium) and a stunning diamond riviere necklace for £47,000 (plus buyers premium). 
The market for Georgian jewellery, pieces made between 1714-1837 is stronger than it has ever been. In line with fashion, buyers are looking for individuality, classic style and exceptional quality – three great characteristics of Georgian jewellery. As fashion develops so did jewellery and many Georgian items of jewellery were adapted or changed with some being melted down, as a result untouched original items in their original cases are selling for outstanding prices at auction. 
Expertise, experience and passion are what our experts bring to the team, and they have valued and sold some notable fine jewellery private collections in recent times. 
A French diamond-set parure

+ Buyers Premium

A French sapphire and diamond ring circa 1960s

+ Buyers Premium

A mid/late Victorian pearl, diamond and enamel hinged bangle by Carlo Giulian

+ Buyers Premium

An impressive early/mid Victorian diamond graduated rivière necklace

+ Buyers Premium

A late 18th/early 19th century emerald & diamond-set heart-shaped cluster ring

+ Buyers Premium

A pair of Victorian emerald and diamond-set ear pendants

+ Buyers Premium

An exquisite Edwardian diamond necklace converting to a tiara

+ Buyers Premium

A 18th century style multi gem-set giardinetto ring

+ Buyers Premium

A large diamond-set floral clip brooch by Boucheron, circa 1940

+ Buyers Premium

An 18th century gem-set giardinetto ring

+ Buyers Premium

A 19th century multi gem-set and enamel brooch/pendant by Carlo and Arthur Guiliano

+ Buyers Premium

A single stone 4.2ct diamond ring

+ Buyers Premium

A continental late 19th century Etruscan revival fringe collar necklace

+ Buyers Premium

A Georgian foil backed deep blue paste pendant drop necklace

+ Buyers Premium

An early 19th century diamond-set floral spray brooch

+ Buyers Premium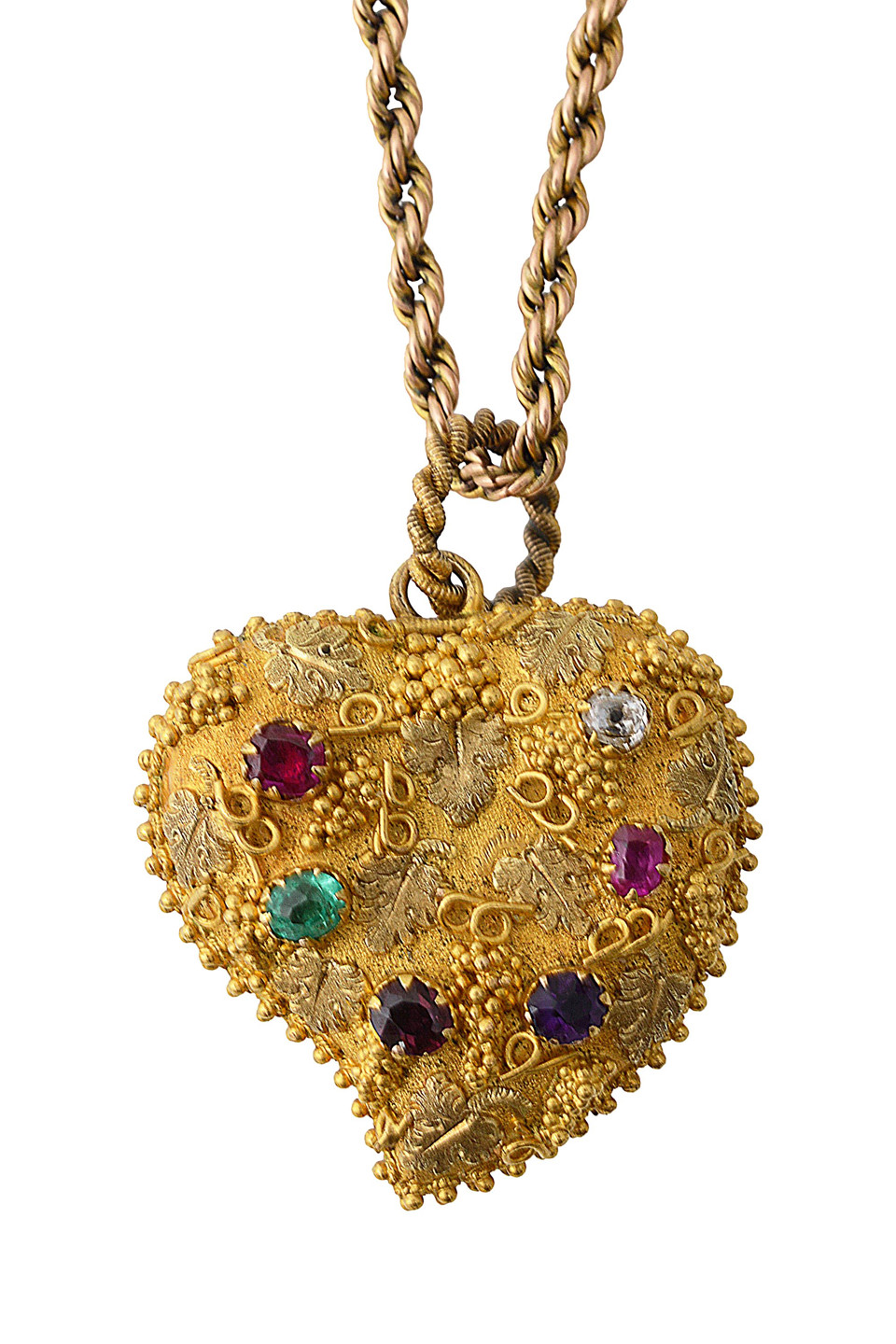 14th February 2024 - Antiques & Collectables Auction
14 Feb 2024 | 09:30 am
14th February 2024
Entries close 14th January 2024
Looking for a valuation? Speak to our friendly team today for a free online valuation.
Sign up for Catalogue Alerts