2023 Specialist's Highlights
No Content Set
Exception:
Website.Models.ViewModels.Blocks.PageBlocks.BillboardBlocks.InlineBillboardBlockVm
We have had an incredible year, and have discovered some beautiful and very memorable items. Here are some of our favourite treasures from 2023.
Catherine Southon

At the beginning of the year we had an exceptional jewellery auction which included a number of coloured stones and a large 4.35 carat solitaire diamond ring which sold for £17,500 plus Buyers Premium. However, my personal favourite from the same auction was a late 18th century emerald and diamond heart shaped ring. The vibrant everted pear shaped Columbian emerald was enclosed within a heart shape of old cut diamonds – truly exquisite. After fierce phone and room bidding, the final auction price achieved was £24,000 plus Buyers Premium.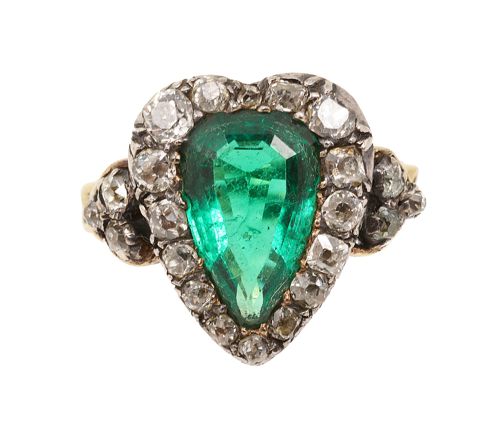 Tom Blest

My favourite find of the year was the elephant folio sized Athlas Royal (The World described: Or a New and Correct sett of Maps) by Hermann Moll London, c.1733, unassumingly brought to us at a valuation day in Kent by the vendor who had found it stuffed down the wardrobe of an elderly relatives house many years ago. Although appearing in tired state as the top board was no longer present the contents were clean and in surprisingly good condition. The large scale set of maps depicted the whole known world with California appearing as an Island and Australia only being partially mapped with New Zealand totally unknown. It also had fascinating inset engraved vignettes, my favourite being a view of Niagara Falls overrun by beavers. The Atlas attracted much attention and went on to sell for £24,000 plus Buyers Premium.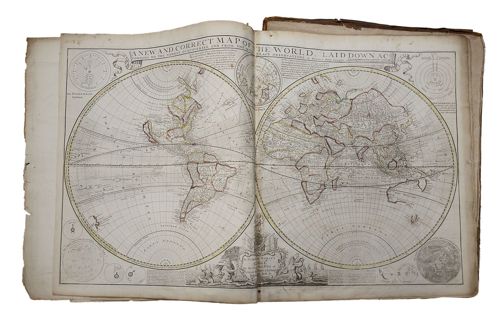 Victoria Clay

In 2023 we sold some beautiful jewellery. My favourite was an exquisite Edwardian multi-gem necklace in a fitted box, which came into our valuation day in Cranleigh. Multi-gem jewellery is extremely popular at the moment and this example featuring pendeloque citrine, tourmaline, pink topaz and amethyst with seed pearl detailing was exceptional and sold for £1,500 plus Buyers Premium.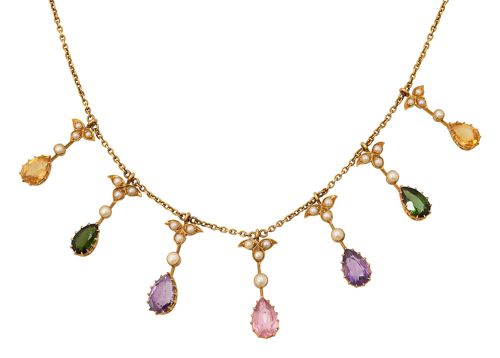 Hans Pugh

My favourite item was a Chinese Export reverse glass painting of a woman in a wooded landscape, circa 1780. A total one-off item with lovely soft colours. Her stance follows the curve of the tree behind her with open landscape to the right. I also love her expression; her eyes are alive as she looks off to the left amused, perhaps looking over at someone. It wasn't a particularly expensive painting but a unique and beautiful piece which sold for £700 plus Buyers Premium.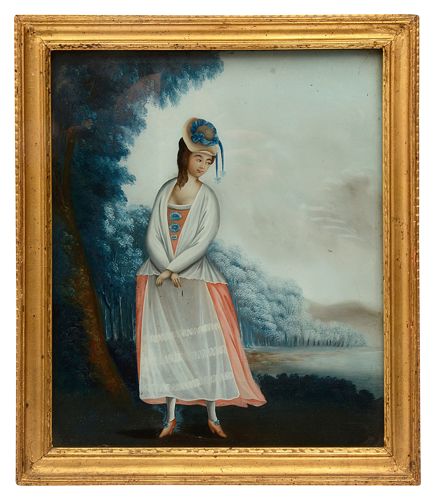 Sign up for Catalogue Alerts